How to change color of course title?
Adjust your course title color to the background image
Written by

Alena
Last update 2 years ago
To make your course title look good on the chosen background, choose the right color for it. Follow these steps to do so:
1.Click on the course you want to work on.
2.Click Edit.
3.Click Settings in the navigation bar.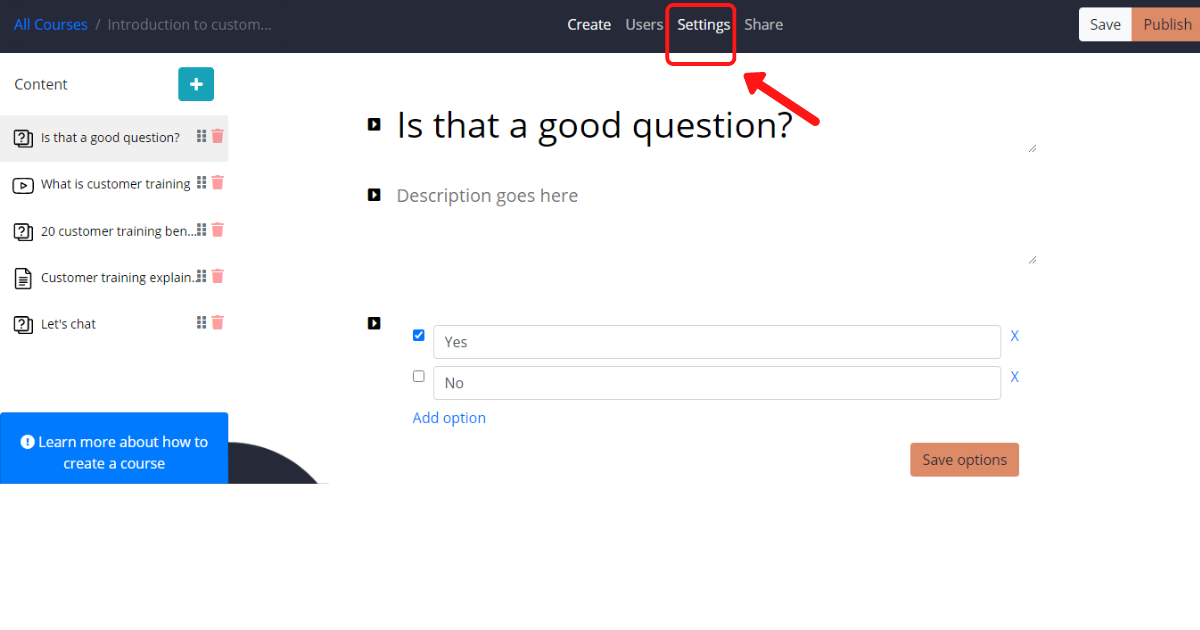 4.Choose the course title color from the color bar.
5. Scroll down and click Save.
6. Click Publish.
Check our video guide to learn how to do it:
Did this answer your question?